exceptional consultants. sustainable results.
We bring the human side to technology. Our experienced, industry-focused consultants deliver transformative customer experiences while solving the toughest challenges!
Providing unparalleled value on investments
Avaap is an industry-focused technology management and advisory services partner known for delivering strategic technology solutions and exceptional customer experiences. Headquartered in Columbus, Ohio with offices and customers around the country, we have an expert consulting team with deep experience in healthcare, higher education, government, professional services, and other industries.
Our success is focused on three pillars: employee engagement, talent development, and outstanding customer experience. Done well, it leads to growth in value for our investors and pride among our team. Learn more about our history, industry partnerships, and how our experienced consultants deliver quality engagements that help customers drive strategic outcomes by downloading our company kit.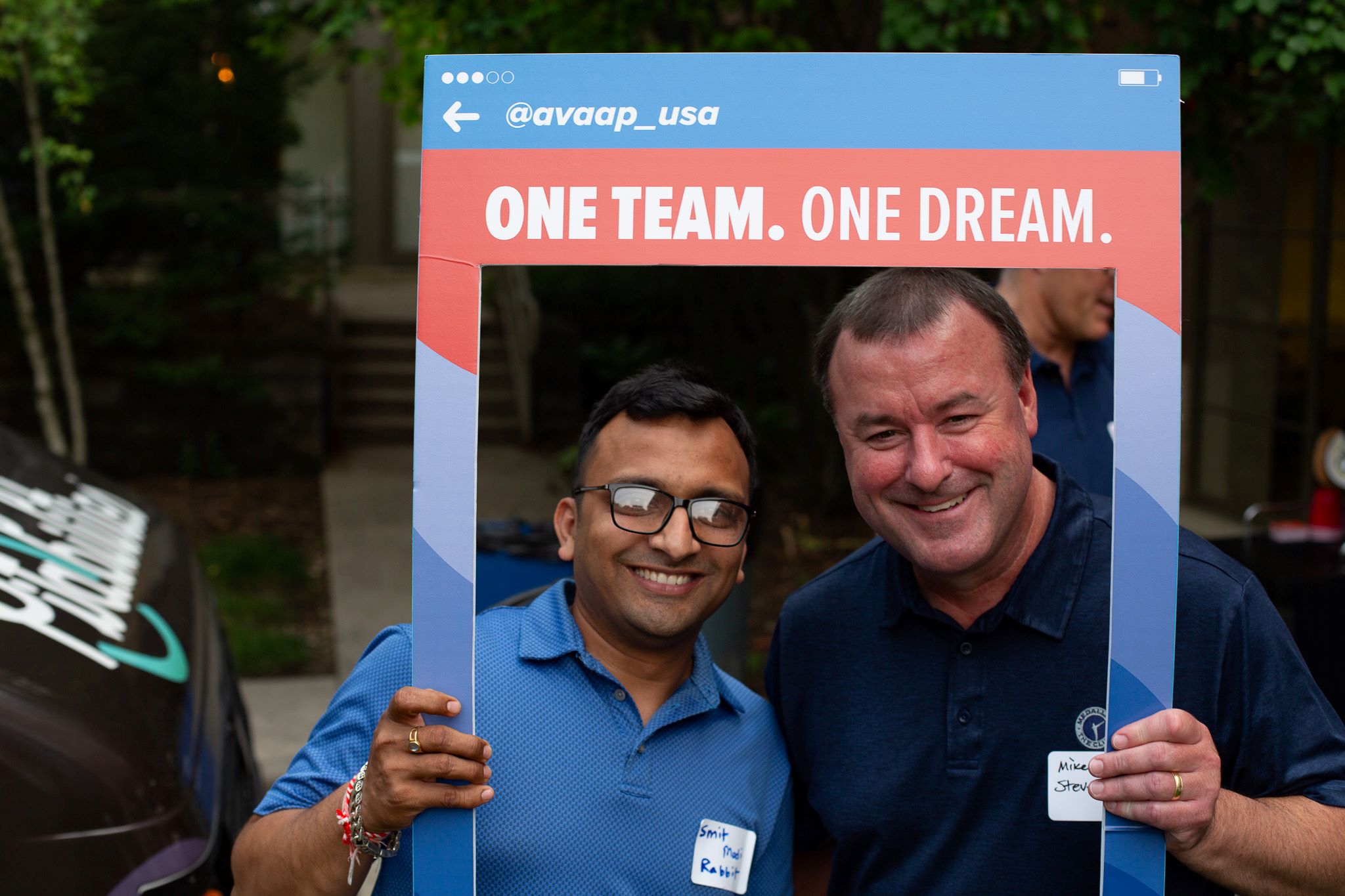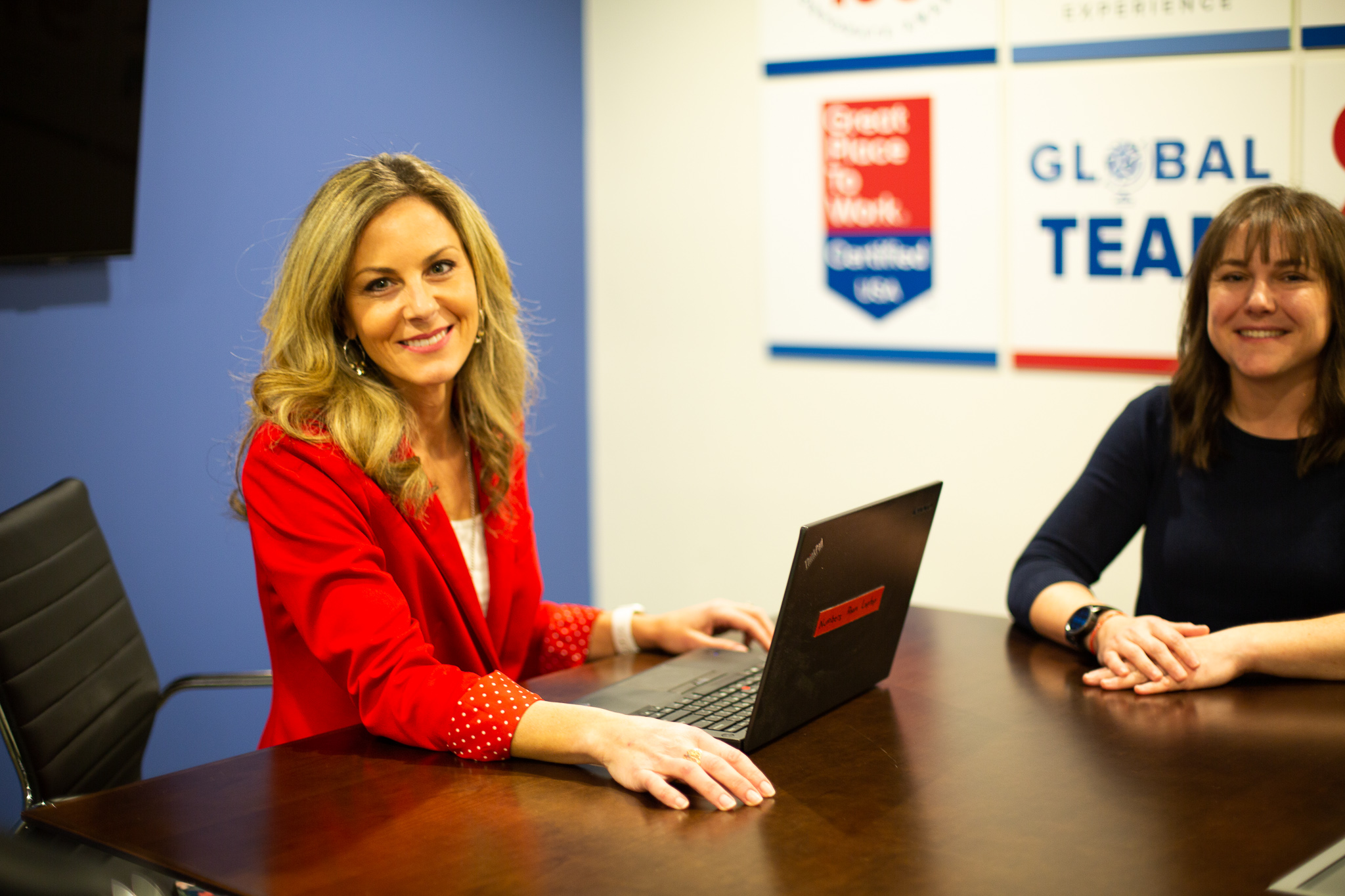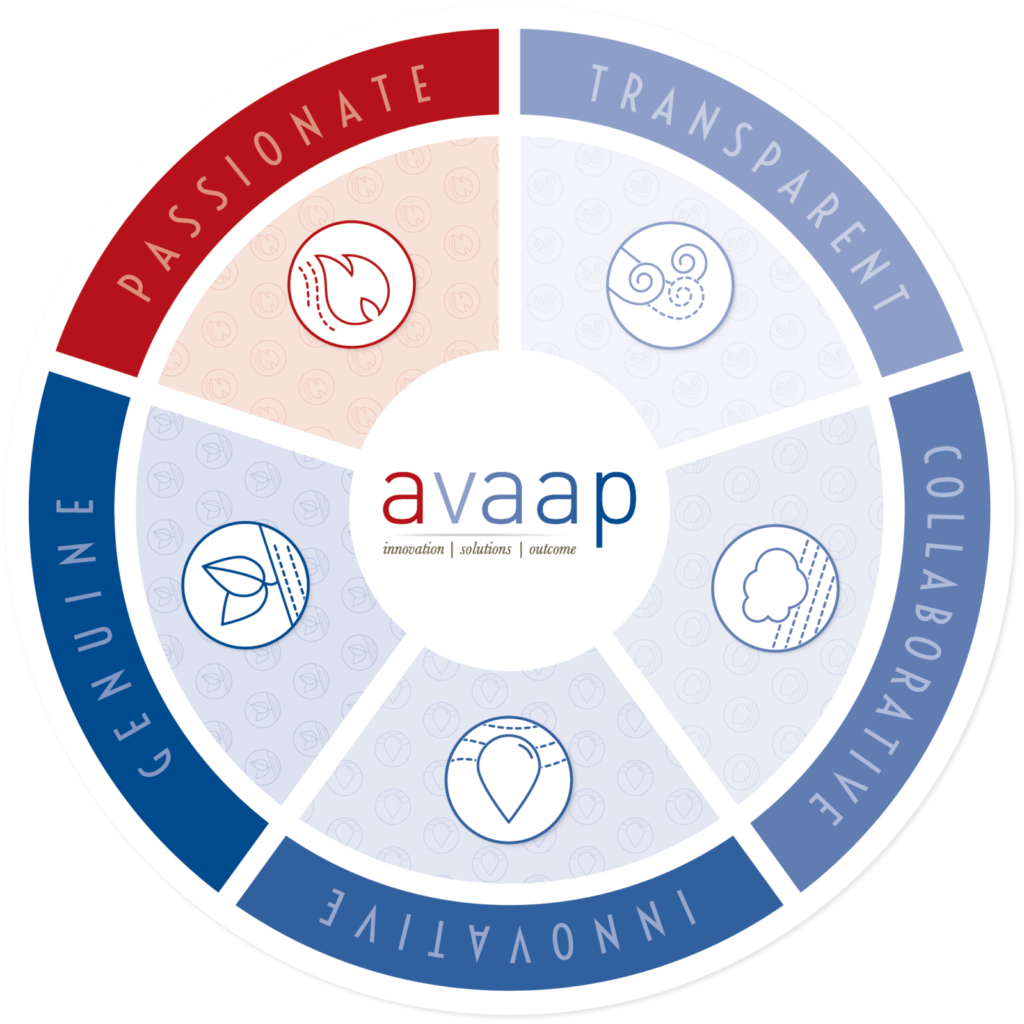 Our professional team brings an average of 15 years of industry and technical experience and 50+ projects per consultant.

Avaap is a Workday Services Partner with certified consultants experienced in the application, integrated solutions, and needs of education institutions, healthcare systems, nonprofit organizations, and government agencies.

As market-leading  change management experts, our Organizational Change Management services empower clients to build capability and own and manage their change process. 

The broad and extensive experience our team brings across various industry verticals has enabled our customers to leverage existing investments and optimize their technology spend.

We offer trusted consulting services across our leading partnerships. From initial deployment through ongoing adoption, including data analytics and change management, we bring unrivaled passion and commitment to customer success. 
nearly two decades of strategic solutions
Company Founded
Dhiraj Shah founded Avaap on the premise of helping organizations address critical business gaps through leveraging the world's best technology solutions.
Established State and Local Government Practice
The Avaap team helps its first government customer launch an enterprise BI project.
Columbus Headquarters
Avaap is proud to call Columbus home and opens the headquarter office on Goodale Blvd.
Corporate Caring Award
Demonstrating good corporate citizenship and care for employee well-being is foundational to Avaap culture. We continue to be recognized for Corporate Caring.
First Workday Client
Avaap deploys Workday Human Capital management for a Fortune 500 firm that employs over 34,000 people.
100th Avaap Customer
The Avaap teams welcomes its 100th customer after just six years of offering strategic technology solutions.
Workday Advisory Partner
Avaap is recognized as an official Workday Advisory Partner to bring in-depth knowledge and value to help customers determine what's best for their needs.
Falcon Consulting Acquisition
Adding EHR and clinical consulting capabilities, Avaap puts itself in the distinct position of servicing the largest enterprise software needs for healthcare customers. 
Workday Services Partner
Avaap is recognized as an official Workday Services Partner, bringing an experienced team with world-class change management and transformative capabilities.
Tableau Partnership
Avaap is recognized as an Alliance Partner with Tableau and offers expertise in business intelligence, including data visualization and deployment of Tableau products.
Best in KLAS Category Leader - Rev Cycle Optimization
This recognition is given to vendors for outstanding efforts to help healthcare professionals deliver better patient care.
Navigator Management Partners Acquisition
Avaap acquires Navigator Management Partners, expanding its industry-specialized global IT advisory and management consulting capabilities.
Great Place to Work Certified
Avaap becomes a Great Place to Work certified company for its outstanding commitment to fostering a positive work culture while inspiring employee innovation.
Avaap Change Academy Launched
Avaap's change experts developed a program program offering change workshops dedicated to building knowledge, skills, and ability in organizational change.
Workday Extend Partner
Avaap is recognized as an official Workday Extend Partner, bringing clients the opportunity to break silos and accommodate unique business needs.
A Network of Experienced Technology consultants
Leading the technology transformation
The Avaap team brings deep customer-centricity to its consulting approach and helping institutions, agencies, and companies address critical business gaps through leveraging the world's leading technology solutions. Today, the executive leadership team is comprised of the best and brightest in the enterprise space with an average of 15 years of experience. Transformation is what we do, and it's what gets our people up and excited every single day.
Steve Csuka is CEO of Avaap where he is responsible for strategy and operations management, leading Avaap's overall businesses, including the sales, delivery, and operations of company business units. His One Team, One Dream vision has fueled a highly collaborative culture.
Steve is also responsible for driving industry-specific solutions for upper-middle enterprise and large enterprise accounts along with customer satisfaction and strong financial performance.
Prior to joining Avaap, Steve successfully served as a COO for 5-years at a large Workday consulting partner where he managed the sales, delivery and customer operation teams. Previously he was the senior vice president of SAP America's field services team where he was responsible for leading a designated sales and account management team for field services in the U.S. This included business transformation services, implementation consulting, education end user services, and implementation product solutions.  Steve also held other leadership roles at SAP, including Vice President of consulting for the retail, southeast and mobile business units.   Prior to SAP, Steve worked at PeopleSoft, joining as a financial implementation consultant and following a career path to project manager, and ultimately the top service sales manager within the northeast region across multiple industries.
Prior to Peoplesoft, Steve served in several roles at IBM, within their technology, finance, and global services divisions.
He holds a Master's degree in Operations Research from University of New Haven and received his Bachelor's degree in Business Administration of Management Information Systems from Western Connecticut State University.
SENIOR VP, WORKDAY SALES & BUSINESS TRANSFORMATION
Jim Carr is senior vice president of Workday sales and business transformation at Avaap. He brings functional and technical proficiency with more than 25 years of enterprise software and business consulting experience.
Jim is an established thought leader with a reputation for challenging the status quo and driving efficiencies in software deployments. Jim brings a wealth of knowledge and experience in creating innovative approaches to delivering consulting services.
Prior to joining Avaap, Jim co-founded and launched one of Workday's fastest growing service partners, after nearly 11 years at Workday. While at Workday, he was the third consultant hired and worked with Workday's first 125 customers. Jim helped launch the Workday professional services organization and served in a variety of leadership roles during his tenure. Jim was instrumental in creating the sales and services methodologies as Workday prepared to go public. He also co-created the Lifecycle Deployment Program (LDP) focused on Workday's medium enterprise market segment. This approach has been leveraged by 1,000+ Workday customers.
Jim received his Bachelor of Sciences degree in Material Science and Engineering from The Ohio State University.
SENIOR VP, WORKDAY DELIVERY
Austin Bradshaw is senior vice president of Workday Delivery. He is responsible for product architecture, support, and driving excellence in Avaap's Workday services. A results-oriented leader, Austin is focused on successful deployment of Workday for our customers.
Austin brings more than 20 years of experience overseeing program delivery and managing teams of highly qualified professionals to deliver successful deployments with high quality, value, and customer satisfaction. He has helped agencies, institutions, and organizations in education, government, healthcare and other industries evolve their businesses through driving efficiencies and improvements in delivery methodology.
Prior to joining Avaap, Austin served as the Workday healthcare practice leader at a large Workday consulting partner. He holds a Bachelor's degree in Business Administration from Angelo State University.
Michael Stevenson is senior vice president and an executive leader of Avaap's Management Consulting service practice. He is a highly
experienced strategic advisor and program leader with more than two decades of experience.
Michael is proficient at managing large scope business process improvement and enterprise resource planning implementation projects, directing high performance teams, and mitigating risk. He has notable experience managing multiple implementations and upgrades of enterprise financial, supply chain, and human capital management application suites.
Michael's strength is in helping organizations think differently about strategy, including reallocating corporate resources, where to build strategic capabilities, and valuable insights from years of experience as a consulting leader.
VICE PRESIDENT, DATA ANALYTICS
Jeff Brown is vice president of Data Analytics at Avaap where he leads a team of exceptional consultants, helping customers do more with their data. His mission is to help customers succeed, establish resilience, and be innovative.
Jeff is a management consultant and solution architect with more than 20 years of consulting experience. He is skilled at implementing data analytics, data visualization, business intelligence, data engineering, enterprise resource planning (ERP), and custom software solutions across all industries, so organizations can make data-backed decisions to drive business results.
Since joining Avaap in 2006, Jeff has grown the business intelligence and analytics practice to be a leader in the space and has built strategic partnerships with platform leaders Tableau, Alteryx, and Snowflake. Jeff has received multiple awards for leading Avaap's partnership with the State of Ohio and its commitment to building a data-driven culture together.
He holds a Bachelor of Science in Physical Therapy from The Ohio State University and a Masters of Business Administration from The Ohio State University Fisher College of Business.
VICE PRESIDENT, ORGANIZATIONAL CHANGE
Barbari Griesse is vice president of Organizational Change. She leads our change management practice with a focus on driving business transitions that optimize employee engagement and adoption of new processes, behaviors, and technology. 
Barbari has more than 20 years of professional experience as a versatile, accomplished leader and expert in organizational change management, global learning, executive leadership, and organization development. She has led, developed, and implemented multi-year organizational change management (OCM) strategies and strategic plans for large and small transformations, increased employee engagement, readiness, and adoption.
She is an expert defined through her extensive experience which includes stakeholder and executive/sponsor management, establishing governance models, learning and communication design and development, resistance management, change readiness and building change coalitions. Barbari has successfully partnered with various business areas; executive leaders and management, information technology, sales, marketing, finance, human resources, corporate communications, learning & development, and field operations. 
Barbari is a Board-Certified Coach, and a Prosci® Certified Advanced Instructor.  She manages the resource allocation of consultants and serves as a strategic partner to drive client satisfaction. As a change management leader, Barbari has directed the delivery of 50 + sessions to 800+ people for more than 31 clients in multiple industries, including state, federal, and local government, healthcare, non-profit, retail, and higher education.
VICE PRESIDENT, GLOBAL MARKETING
Melissa Prusher is vice president of Global Marketing where she oversees all aspects of Avaap's marketing program, including  corporate communications, brand strategy, events and sponsorships. She leads a creative, collaborative team focused on customer satisfaction.
Melissa brings a strategic mindset and more than 25 years of experience planning, developing, and executing marketing initiatives that authentically connect with customers and prospects through the sharing of brand stories that engage, inspire, and motivate. Under her leadership, Avaap's marketing campaigns and approach to content have driven strong results in global brand growth and recruitment efforts.
Prior to joining Avaap, Melissa spent thirteen years in private practice as a content development and marketing strategy specialist for enterprise software vendors with an emphasis on best-of-breed HCM solutions, as well as supporting organizations in the healthcare, food and beverage, pharmaceutical and beauty and fashion industries. Her work has been featured in the Human Resource Management Journal, Workforce Magazine, Wall Street Journal and other business publications. She is the recipient of numerous awards including best business blog by American Business Awards, the prestigious Davey International Award for best feature writing, and a Platinum MarCom award.
VICE PRESIDENT, OPERATIONS
Rebecca Workman is vice president of Operations where she is responsible for the effectiveness, accuracy, reliability, security, usability, and updates of Avaap's enterprise systems and architecture. She plays a pivotal role in customer success strategies to execute.
She works collaboratively with marketing, finance, account leaders, client teams, project managers, and others to oversee enterprise operations, including commercial and delivery processes, analytics, performance metrics, and operational reporting.
Rebecca brings more than 20 years of consulting delivery, systems, operations, and recruiting experience. Prior to joining Avaap in 2016, Rebecca worked at Accenture (previously Andersen Consulting) and as an independent consultant for various businesses. Her professional training includes project management, client interaction and presentation, estimating, leadership, quality assurance, business process design, PeopleSoft, and human resources.
Rebecca received a Bachelor of Arts degree in Economics and Management, and French, with honors, from Albion College.
Katie Brooks is vice president of People at Avaap. She brings more than 18 years of experience in the consulting industry in delivery, recruiting and human resources. Her collaborative style of leadership ensures HR strategies align with business strategy and growth.
As vice president of People, Katie is responsible for developing and executing Avaap's human resource strategy in support of the overall business plan and strategic direction, specifically in the areas of hiring, onboarding, retention, compliance, compensation strategies, employee engagement/satisfaction and training programs. In collaboration with marketing, finance, operations, team leads and business unit leaders, Katie provides overall leadership and guidance to the HR function as well as launching innovative initiatives in workforce development and diversity and inclusion to drive best practices within the organization and enhance the work experience of individuals who choose to build their career at Avaap.
Prior to joining Avaap, Katie worked as a technology consultant at various EHR consulting firms with experience in system implementation and project management. Learning her passion was the people side of the business, Katie transitioned to recruiting and eventually human resources, bringing a technology set of competency to the role as HR leader.
Katie holds a Bachelor of Science degree in Computer Science with a minor in Business Administration and a Masters of Public Health.
STRATEGIC ADVISOR, BOARD MEMBER
Dave Schoettmer is a strategic advisor and Avaap board member. He is an accomplished executive who served as general manager of Avaap's Advisory Services business unit. As an active corporate citizen, he inspires commitment to help others.
Dave has dedicated his career to helping customers optimize performance and create value through enterprise technology. His expertise across advisory services includes organizational change management and data analytics, as well as Oracle, SAP, Tableau, Alteryx, and Snowflake engagements.
As an Avaap board participant and strategic advisor, his experience in providing strategic leadership through periods of accelerated growth will bring meaningful contributions to future growth.
Prior to joining Avaap, Dave was the founder of Navigator Management Partners, acquired by Avaap in 2019, and held a variety of positions in engineering, operations management, and consulting with United Technologies' Pratt & Whitney, ABB, and Andersen Consulting (now Accenture). While at Accenture, Dave was a recognized thought leader in packaged software implementation and process reengineering.
Dave is an active corporate citizen. He is the board chair for the American Heart Association in Central Ohio.  He has previously held leadership positions with Mental Health America and Goodwill, and has made significant contributions to the James Cancer Hospital and Solove Research Institute, the Groundwork Group, The Ronald McDonald House at Nationwide Children's Hospital, The Ohio State University, and the OSU Wexner Medical Center.
He holds a Bachelor of Science in Mechanical Engineering from the University of Dayton and a Master of Business Administration from The Ohio State University Fisher College of Business.
FOUNDER & EXECUTIVE CHAIRMAN
Dhiraj Shah is an entrepreneur, transformation leader, and founder of Avaap, an industry-focused, customer-centric technology and management consulting firm that is consistently recognized as a best place to work. He served as Avaap CEO from 2006 to 2021.  During that time Dhiraj led the organization to year-over year growth driven by strong culture, exceptional consultants, high performance, and customer success. The growth and recognition are testament to the vision and genuine desire to improve customer business practices through strategic partnerships and exceptional software services while providing employees with a great place to work.
Today Dhiraj serves as executive chairman on the Avaap board, board chair for the YPO New Jersey Chapter, and is on the board of trustees at the New Jersey Institute of Technology (NJIT). In addition to professional responsibilities, Dhiraj spends time pursuing passions that prioritize sharing knowledge and making an impact on individuals, communities, and businesses around the world. Living with purpose and driving positive change are complementary to the philosophy Avaap was founded upon, which is to love what you do, and your work becomes meaningful.
Prior to founding Avaap, Dhiraj held several positions at Lawson Software and was instrumental in developing the company's offshore strategy by helping establish a global center of excellence in Chennai. He has spoken at numerous industry conferences including CHIME Fall Forum, Inforum, INC. 500 conference, and at the Kaplan Institute.  Dhiraj graduated with honors from New Jersey Institute of Technology with a B.S. in Computer Science and a minor in professional communications. He is an active member of the Young Presidents' Organization, a global networking organization of successful entrepreneurs.
our employee-focused culture of success
We're Passionate About People
With the experience to help organizations become more agile and respond to change, and a services team excited to help you, getting started has never been easier.
"*" indicates required fields