Strong Partnerships Driving Results
As a leading information technology partner, we help customers deploy, configure, and manage technology while getting the most value from their software investments.
Strategic Partnerships, Expert Consultants
REACH YOUR business and industry needs
We strategically partner with the world's largest technology and cloud software systems providers to bring you the best solutions on the market. Think of us as your ultimate technology dream team. Searching for end-to-end supply chain solutions? Looking to capitalize on human and financial resource management? What about incorporating change management? Our expert consultants are experienced in Workday and other solutions with a world class change management practice to work with your team to help meet business goals and optimize the software best fit for your business and industry needs.
We've built an ecosystem of 400+ consultants who are ready and equipped to help your business overcome its biggest technology challenges. Our goal is to harness the power of technology platforms to their greatest potential and help your business achieve accelerated growth.
Leading Information Technology Partners
rapid return on investment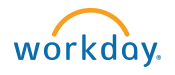 Avaap and Workday work to help solve your greatest business challenges. Whether you need financial insights, strategic direction, or streamlined processes – we have your industry covered.
As a Tableau Alliance Partner, Avaap has expertise with Tableau solutions to provide advisory, analytics, customer solution development, and maintenance and operational support.
Let us tackle your analytical endeavors. Our partnership with Alteryx ensures your organization will receive the best service, guidance, and support as you learn from and grow with your data.
Build your data culture through better data governance, data cataloging, and cloud transformation.
Our Snowflake partnership grants us access to the platform's latest technology roadmaps and in-depth training that allows our data experts to provide advisory, analytics, customer solution development, and much more.
As a Mulesoft partner, Avaap provides customers with the best systems integrator, allowing you to innovate faster with pre-built APIs that save time and money, so you can see the value of your digital transformation investments faster.
Our strategic partnership with HIMSS Analytics allows us to deliver key insights and education that ensures healthcare providers have the right information at the point of decision.
Leverage your Epic EHR platform by collecting and analyzing data, improving system selections, and integrating with your other enterprise solutions.
Get the most out of your Cerner platform by collecting and analyzing data, improving system selections, and implementing the Cerner CommunityWorks EHR.
With years of Oracle experience, Avaap partners with Oracle customers to implement change management best practices and provide client-side resources with Oracle experience to support transformation across all industries.

As an NCPA-approved vendor, Avaap enables public sector and higher education institutions to leverage cooperative purchasing contracts for technology services of the highest quality at competitive cost.
Avaap is a an E&I partner, providing higher education institutions low-cost purchasing options.
Avaap partners with SAP customers to optimize solutions across all industries, including integrating HR data from Epic to healthcare systems, implement change management best practices, and provide client-side resources with SAP experience.
Avaap's partnership with Denodo helps organizations establish a data mesh, adding speed and agility to data integration, and enabling real time self-service analytics from disparate data sources.
Better Service Starts with Avaap
Solutions Designed with Customers in mind
Our customers are at the heart of everything we do. We're committed to delivering excellence regardless of your software needs. Don't take our word for it, see for yourself the impact Avaap is having across midsize companies to Fortune 500 organizations.
You will never regret choosing Avaap as your deployment partner. Not only will they land you on the spectrum of success, but they will enable you to achieve as much success as you are willing to invest and gain out of this entire endeavor. Whatever you bring to the table, Avaap is going to be there to match or exceed where you are.
Hampton Shive
Hinds Community College, Associate VP of Business Services and CIO
We had excellent service and a well-managed timeline. Communication was great and Avaap kept us on task, providing best practices while also allowing for flexibility. The best thing I can say is that we have had good user adoption and our team is becoming more efficient through use of the software.
Deb Muro
El Camino Health, CIO
Our experience with Avaap was positive because of the great leadership. The leadership team was patient and flexible making them very easy to work with. They demonstrated caring for our organization's larger mission and how our project aligned to serving that mission.
Ashley Wiegner
DSST Public Schools, Vice President of Talent Operations
Learn from our experience
Whether you're ready to get started or seeking further guidance, we're happy to connect. Let us assist you in finding the right solution for your business
"*" indicates required fields