Our information technology consulting services will help your business grow and thrive in the digital age, with transformation strategies that allow your business to capitalize on the latest technologies. 
Technology Consulting, Regardless of Your Platform
Transform the way you work
Technology is an essential part of the modern world. Rather than holding on to aging processes and outdated systems, we offer expert information technology consulting services that will help guide you through your digital transformation journey. As a trusted technology consulting firm with over 15 years of experience, our goal is to best inform clients on how to effectively leverage their technology while continuing to achieve their business goals. Your success means everything to us, and we work hard to ensure your technology is reaching peak profit and productivity.
System Sustainment & Optimization
Navigating Evolving Markets
Optimize Systems
Quickly adapt to changing environments and processes by improving and optimizing the performance of your software systems to maximize performance.
Improve Diagnostics
Our certified architects offer recommendations for achieving optimization while meeting your industry's technology standards.
manage software configurations
Dissect the latest release notes of your software to help you understand the impacts of the release on your current configuration.
avoid cost delays
Master and apply data conversion techniques to help ensure costly delays are avoided while reaching the full potential of your technology investments.
Digitally Transform your operations
Optimize Your Infor Investment
Avaap is one of the largest Infor Alliance Partners and a five-time Infor Partner of the Year. Our certified CloudSuite experts bring 15+ years of industry, application, and technical knowledge to deliver transformative services that include strategy, implementation, and support to drive the greatest return on investment.
As a full end-to-end partner, we help organizations drive the most value from Infor and third-party technology investments before, during, and after ERP projects to help reach their business goals.
Our team averages 50+ projects per consultant, bringing best practice strategies to your project.
Since 2006, our team has been helped organizations implement and optimize their Infor software.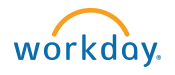 Optimize your Workday Transformation
Since 2016, Avaap has been a certified to deploy Workday across governments, higher education, healthcare, and nonprofits. Avaap helps clients achieve greater results from their Workday investment. We offer a broad portfolio of services to accelerate business goals, deploy Workday, and integrate current systems for business efficiency. Avaap consultants bring a wide variety of project experience, and work to provide functional deployment solutions for clients.
A full end-to-end partner, our team helps organizations drive the most value from Workday investments before, during, and after deployment projects to help reach their business goals.
Our consultants hold over 275 Workday certifications, with an average of 3.7 Workday certifications per consultant.
Since 2016, we have helped organizations deploy and optimize their Workday solutions for the best value on investment.
Deploy Snowflake with Confidence
a trusted snowflake technology consulting partner
Snowflake's modern, affordable, and scalable cloud data warehouse solutions allows you to securely store and share your organization's data. Partner with Avaap for a strategic approach to the process and people side of technology implementations. We accelerate technology adoption and focus on getting the most out of your Snowflake investment. Our partnership provides us access to Snowflake's latest technology roadmaps and in-depth training. Our data and analytics experts are fully enabled with skills and expertise to provide advisory, analytics, customer solution development, and other services, including maintenance and operational support.
Data Warehouse Modernization: Snowflake is a strong fit for any modern BI solution set. Our business intelligence team specializes in providing an in-depth assessment of how data is being captured, processed, stored, and consumed within your organization. From that assessment we will utilize our expertise in modern data management and analytics to provide a roadmap to modernizing and maximizing your investments.
End-to-End Analytics Solutions: We maintain strong partnerships with leading data technology solution vendors that we find complementary to Snowflake implementations. Partner with us to build your organization's end-to-end modern analytics solution.
Enterprise Adoption and Change Management: As a leader in change management, we lead teams through change initiatives, focusing on enterprise-wide adoption and training. We improve the likelihood of a successful Snowflake project through our organizational change management expertise by focusing not only on the development and implementation of data and analytics solutions, but also on the adoption, training, and change management we believe is critical for long-term success.
Strategic Planning to System Optimization
Avaap As Your Oracle Partner
As an Oracle Gold Partner, our expert consultants develop and implement products and services across Oracle's entire portfolio, including database, middleware, storage, software-as-a-service (SaaS), and server systems, as well as packaged applications and industry solutions.
Our Oracle consultants have the technical capacity and strong track record to help your organization through successful assessment, implementations, and upgrades.
Our people are our greatest asset and with roots in PeopleSoft, we are an early adopter of Oracle Student Management and provide true life cycle services, from strategy and planning through post go-live.
As a leader in organizational change management and powered by Prosci® research, we lead teams through change, focusing on enterprise-wide adoption and training on the new way of working.

Spend more time analyzing
partner with avaap To Become More Data-Driven And Monetize Your Business Data​
Alteryx is a modern, automatic, and efficient platform that empowers your business with self-service analytics. Deploy Alteryx to break down data silos, empower business users to conduct their own data analysis and discover, and automate labor-intensive data wrangling processes.
Alteryx Quick Start: With our in-depth experience and Alteryx partnership, we enable organizations to achieve quick wins for their data-driven initiatives to quickly gain momentum and increase adoption of the software. This is done through hands-on, guided development of initial, prioritized data solutions. 
Solution Implementation and Supported Enablement: From advanced analytics or data management workflows to data exploration and research, our experienced team designs and implements the right Alteryx solutions to meet your needs. After initial delivery of Alteryx data-driven solutions, you can ensure continued enterprise-wide adoption and maturity by leveraging our expert support. 
Platform Governance, Management, and Administration: Establish consistent governance and data management standards across the enterprise and avoid inconsistent, inefficient data, and analytics silos. We provide maintenance and operational support for large-scale implementations, allowing you to focus on data insights and addressing your data-driven initiatives. 
Accelerate the value of Tableau
Turn Your Data Into Visualized, Actionable Information
Partner with Avaap to harness the power of your data to effectively and efficiently better understand your business while making data-backed decisions.
We provide customers with data-driven organizational insights, turning their data into actionable information through visualization.
Our team has experience and expertise with Tableau solutions that allow us to provide advisory, analytics, customer solution development, and more, including maintenance and operational support.
As a Tableau partner, we have access to the latest Tableau release and roadmap information. Our consultants are fully enabled to partner with you to turn your data into actionable information for data-driven decision-making.
Discover more about avaap's Information tecnology consulting services.
Explore available resources to discover how Avaap's Information Technology Consulting services are helping customers make a seamless transition to advanced technologies.
Hear from customers at different points in their digital transformation process. 
Lely upgraded its legacy ERP to Infor M3 and is now migrating to Infor CloudSuite Equipment.
Hear from CGR Products' Steve Bartlett and Avaap Practice Manager Massimo Emilione.
Whether you're ready to get started or seeking further guidance, we're happy to connect. Let us assist you in finding the right solution for your business